Introduction: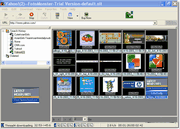 Only $29
&
Get the fast support from North America
Do you want to download your favorite pictures from the web faster? Try our award-winning Windows software-FotoMonster! This new technology will help you quickly search and get your favorites pictures.
FotoMonster is an easy-to-use Internet application that allows you to download pictures from the web. It can access your favorite web sites with a maximum of 8 threads simultaneously. It saves you both time and energy!

Your will benefit in many ways from using FotoMonster:

Minimum use of your hard disk space

Fastest pictures download

Preview the thumbnails before downloading the big size pictures
Software Features:

·Easy-to-use picture management interface
Lists all you accessed web site in My Search window. Convenient web site navigation.
?Build-in multi-picture viewer.
View the downloaded pictures when downloading.
?Multi-Threads Internet download Automatically





Up to 8 threads to perform the web access simultaneously.
·Preview the pictures before your downloading.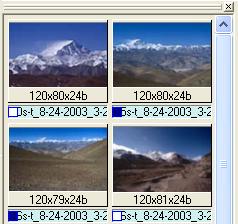 The only image download software enable you to preview the web pictures before downloading the actual pictures. Not need to download all big size pictures to your hard disk and give you more right to control your private information.
?High quality support.
We guarantee we'll answer your email questions promptly and accurately within 24 hours, Monday through Friday.

?No quibble 30-day money-back guarantee.
There is a 30-DAY MONEY-BACK GUARANTEE on FotoMonster, even though you also have 30 days to try it for free before registering! The 30-day money-back period starts at the time of registration. If you buy now you will be enjoying all the benefits of the registered version within minutes!
What's New of Version 1.2:

New: new search engines have been added

Note:

1) Registration code of previous version can NOT work with this version again. Please contact [email protected] and supply us with your purchase information, we will generate new registration code for you as request.
System Requirements:
Windows 95/98/ME/2000/NT/XP, Internet Explorer 4.0 or later